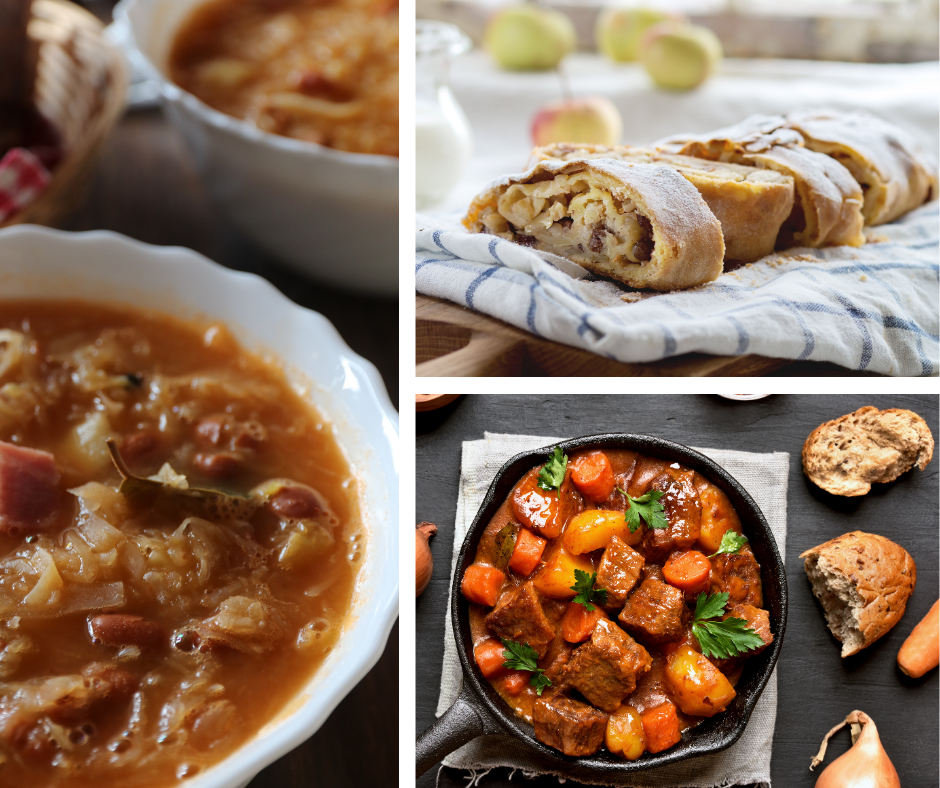 Trieste knows how to satisfy even the most demanding palates, every time surprising its guests with new tastes and flavors.
Trieste food and wine is the result of the historical and cultural past of this city. The typical dishes owe their unique taste to Austrian, Venetian, Friulian, Slovenian and Balkan influences, but also to the use of numerous spices that arrived in Trieste thanks to the presence of the port which, over the years, has favored trade.
The famous "Jota", a soup based on sauerkraut, beans and potatoes, plum dumplings, bread or goulash, "strucoli", "cevapcici", "strudel" and "pinza" are just some of the dishes that will conquer your palate.
The ideal place to taste these delicacies is certainly an "osmiza". This term indicates a typical place especially of the karst plateau where you can taste local products and in particular wines and sausages. The origin of these places is very ancient and probably dates back to 1784, when Emperor Joseph II of Habsburg granted the farmers the opportunity to sell their products. The premises used for these activities had to display a branch, a symbol that still today, together with an arrow, helps customers to reach the osmize.
How not to mention the fish! The proximity to the sea makes Trieste the ideal destination to enjoy a delicious fish-based dinner. Dishes such as "scampi alla busara", "brodetto alla triestina" and "sardines in saor" are just waiting to be tasted, perhaps in a nice restaurant with a sea view.
Enjoying typical Trieste cuisine accompanied by a glass of local wine in an "osmiza" will be an experience that will captivate your senses and will make Trieste conquers your heart and belly!
Do you want to plan your next trip to Trieste?
Click here to request us a customized quote without obligation!
Previous article:
THE KARST