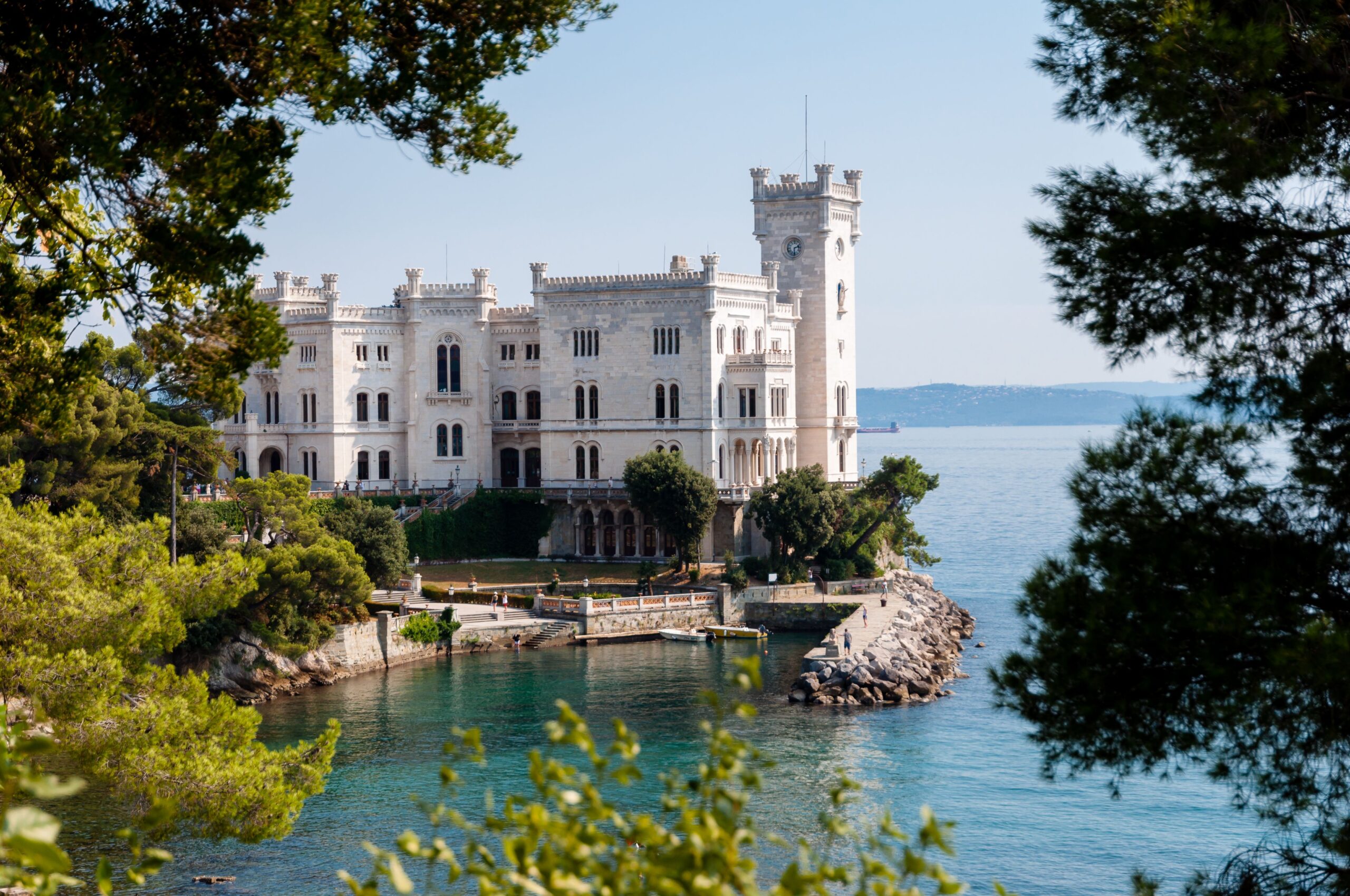 The wonderful castles that embellish the Trieste coast are not only unmissable destinations if you are near Trieste but they are one of the reasons why you should choose Trieste for your next vacation!
First for notoriety and grandeur are the two castles on the sea.
Miramare Castle is also considered the symbol of Trieste. Commissioned by Archduke Ferdinand Maximilian of Habsburg, it is a classic example of a 19th century noble residence and, with its wonderful park, offers unforgettable sunsets and views.
Even the Duino castle, located directly on the cliff, is ideal for taking a splendid souvenir photo of your holiday.
A visit to the castle of San Giusto can be combined with a tour of the old city. It is a medieval testimony which, however, hides a much older history, to be discovered. From its elevated position it dominates the city and allows you to enjoy a new and magnificent view of Trieste.
Finally, not far from Trieste, the castle of Muggia is also worth a visit, with its wonderful garden, to be combined with a tour of the characteristic seaside village.
Do you want to plan your next trip to Trieste?
Click here to request us a customized quote without obligation!