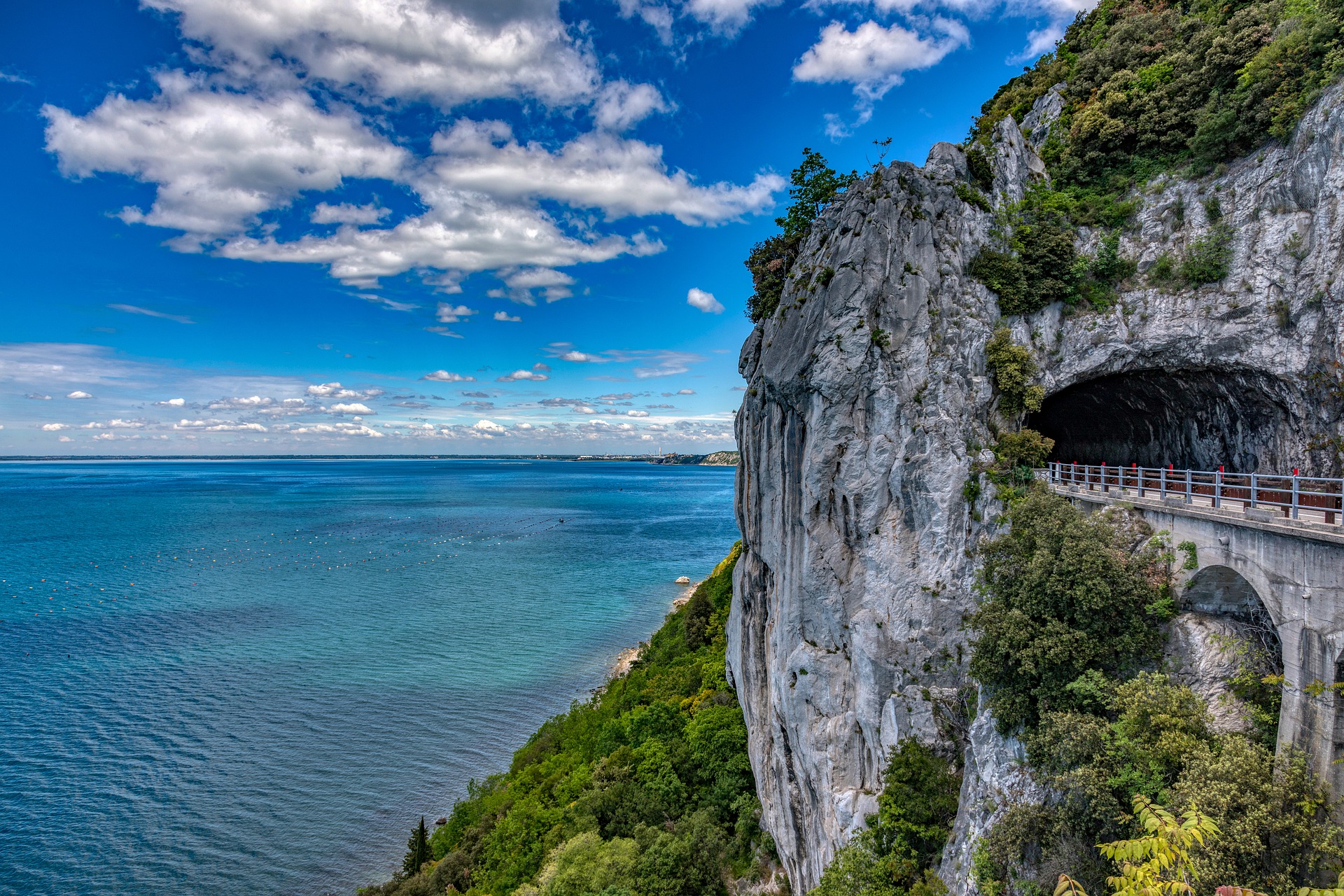 For those who love to immerse themselves in the tranquility of the woods, Trieste is the ideal destination, as it offers interesting natural attractions.
First of all are the splendid paths overlooking the sea that offer breathtaking views and landscapes. From the high cliffs, the blue of the sea and the sky merge framed by the intense green of the vegetation.
Another very renowned and famous place among nature lovers is the Val Rosandra Nature Reserve. This paradise is located only a few kilometers from Trieste and represents the ideal escape from the hustle and bustle of the city. There are several paths, of varying length and difficulty, which can be traveled on foot or by bicycle that offer unique, uncontaminated and unforgettable emotions and landscapes every time. In addition to the numerous plant and animal species, in the reserve it is possible to admire superficial karst phenomena and caves.
How can we not mention the immense Grotta Gigante, famous not only for its beauty, but also for the largest natural chamber in the world. This place always manages to amaze with its majesty and to give new emotions to each visit. For the more adventurous it is possible to make a particular excursion which, accompanied by a guide, allows you to reach sections of the cave that are not normally accessible to the public. Alternatively, for lovers of food and wine, you can attend the suggestive tastings in the cave.
These are just some of the many naturalistic attractions of Trieste and its surroundings that are just waiting to be discovered!
Do you want to plan your next trip to Trieste?
Click here to request us a customized quote without obligation!
Previous article:
THE CULTURE