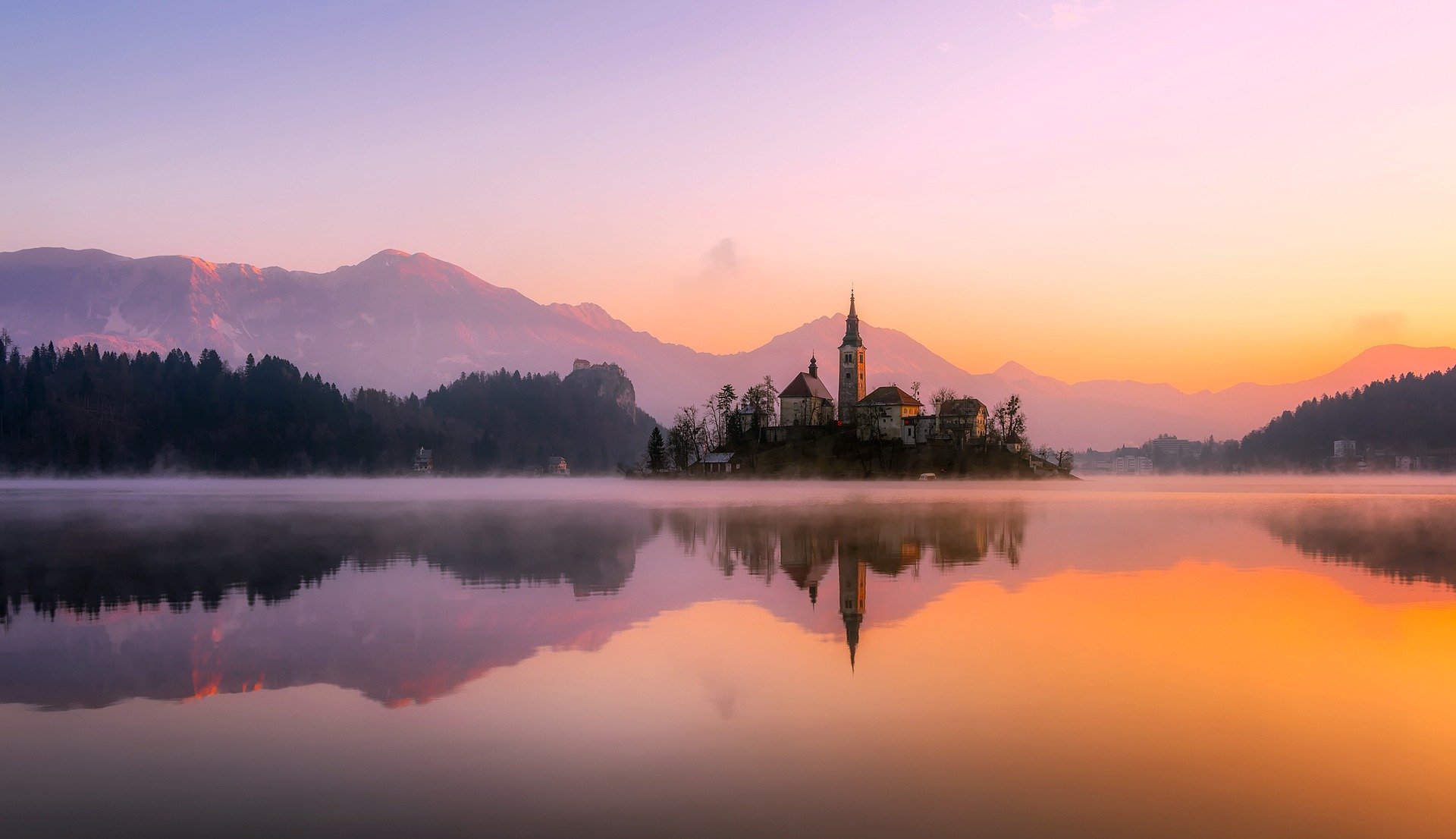 If you are planning your trip to Trieste, you cannot fail to plan a day trip to the iconic Lake Bled, located in Slovenia.
This magical destination is only 1 hour and 40 minutes from Trieste by car, but can also be reached by bus or with a comfortable organized excursion.
This fairy-tale place is mainly known for the very particular island in the center of the lake, which can be reached thanks to the numerous boats or, more romantically, by renting a boat.
Located on the top of a staircase consisting of 99 steps, almost as if to dominate the island, there is the church of the Assumption of the Virgin which, together with its bell tower, is definitely worth a visit.
Right inside this place it will be possible to ring the famous "wishing bell" which, as the name implies, promises to fulfill the requests of those who ring it.
In this regard, a legend tells the story of the widow Polissena who, inconsolable at the death of her husband whose body had been thrown into the lake, decided to build a bell for the church of the island as a souvenir of her beloved. Unfortunately, the boat that was carrying the bell was hit by a violent storm that caused it to sink along with all the crew and the gift of Polissena. On the death of the latter, who in the meantime had become a nun in Rome, the pope decided to donate a new bell to the church of the island: the bell of wishes.
This is not the only story involving Bled; in fact there is also a legend that tells of the formation of the lake itself.
It seems that in this place there was already a chapel, but surrounded not by water but by a large green lawn where the shepherds of the area used to graze their flocks. The sheep, under the indifferent eyes of the shepherds, sometimes even entered the sacred place, profaning it. God then, after several admonitions, decided to build a lake around the chapel to protect it from the flock.
Bled today is an unmissable destination in all seasons. In summer it is ideal for a nice walk and a nice cool bath, in winter it becomes a romantic place immersed in the snow where you can stop before heading to the famous Slovenian spas.
Do not miss the opportunity to visit this enchanted place!
Do you want to plan your next trip to Trieste?
Click here to request us a customized quote without obligation!