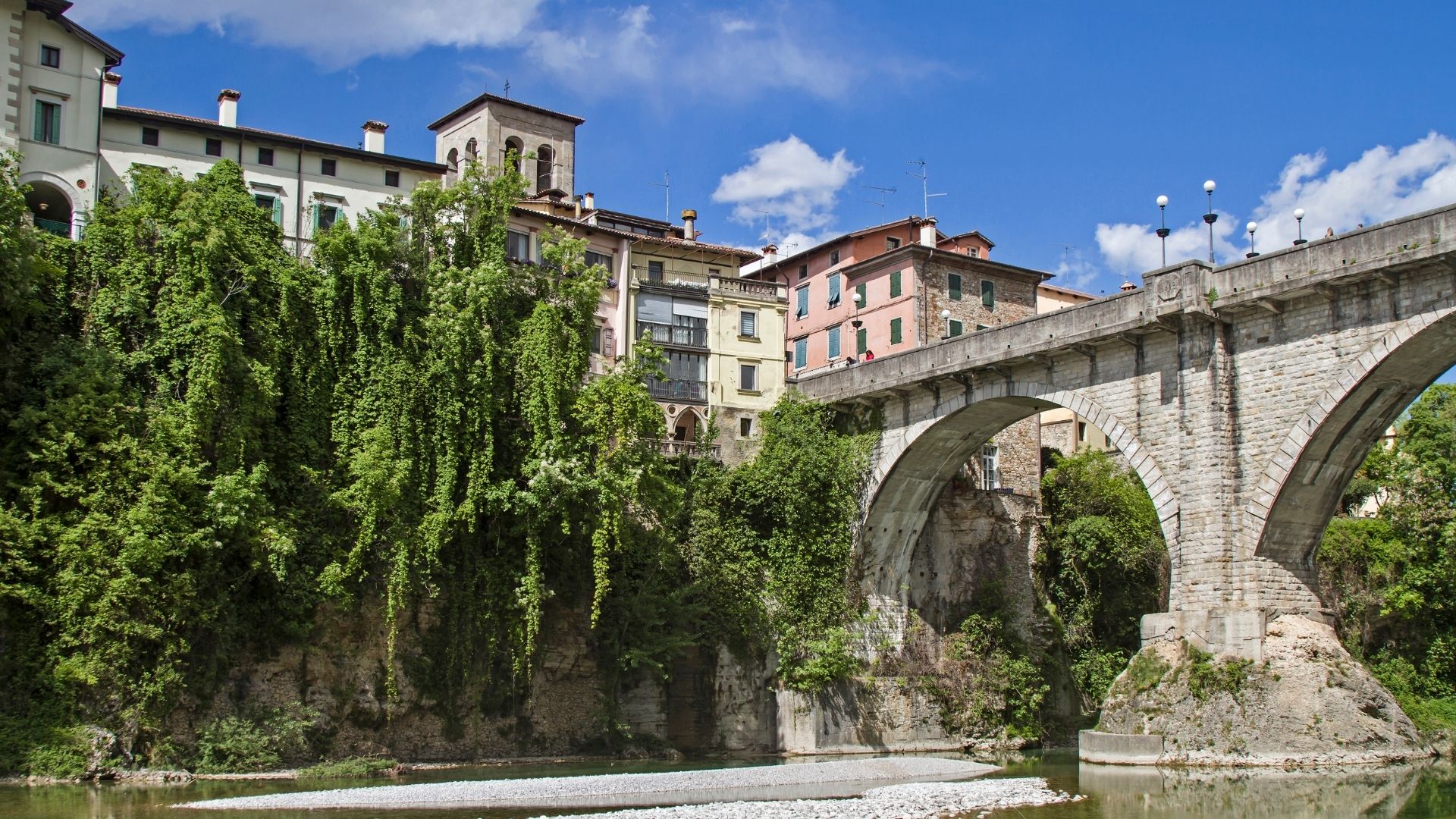 Cividale del Friuli is only 1 hour from Trieste and is the perfect destination to take a quiet walk and enjoy an aperitif made up of local wines and delicious cold cuts.
In addition to the food and wine aspect, Cividale is a city rich in history and culture. It was founded by Julius Caesar in the 2nd century BC. although it seems to have more ancient origins, and in 568 AD. it became the capital of the first Lombard duchy in Italy. Thanks to this recognition and to the presence of evidence of the Lombard domination in Italy in 2011 Cividale del Friuli became a UNESCO site.
Walking through the historic village it will be possible to admire the Cathedral, the Christian Museum, the National Archaeological Museum and the Lombard Temple inside the Monastery of Santa Maria in Valle.
This place is also famous for the Devil's Bridge. This 22m high bridge allows you to cross the Natisone river and, also thanks to its particular legend, has become one of the symbols of the city. It is said that the people of Cividale, not finding a way to build a solid stone bridge connecting the two banks of the Natisone, asked the Devil for help. The latter decided to help the citizens but in exchange he asked to have the soul of the first Cividalese who would pass through it. The assembly accepted the conditions of the Devil, who built the bridge in one night. The following morning the Devil demanded the reward but the citizens deceived him by having a dog cross the bridge. To enrich the legend there is also the large boulder placed in the middle of the Natisone river and on which the bridge that is said to have been placed by the mother of the Devil to help him in the construction still rests today.
Those who will not be frightened by the name of this bridge and choose to cross it, thus entering Cividale, will have a pleasant and tasty surprise: local food and wine! You can taste local products such as frico and brovada directly in the city or immersed in the green of the vineyards.
Do you want to plan your next trip to Trieste?
Click here to request us a customized quote without obligation!
Previous article:
AQUILEIA
Next article:
SAN DANIELE DEL FRIULI