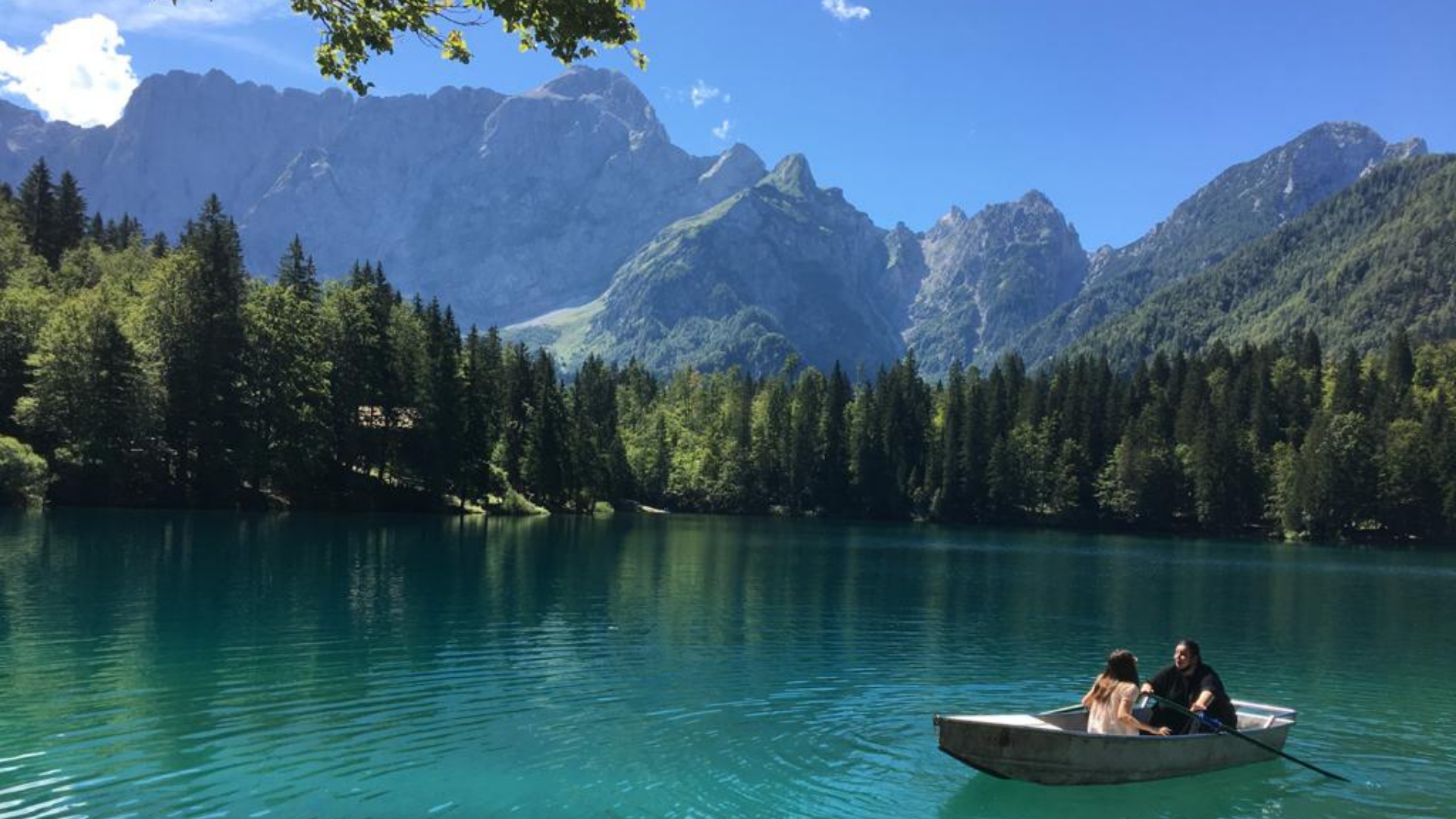 If you want to take a walk outdoors without leaving Friuli Venezia Giulia, the wonderful Fusine Lakes are the perfect location.
They are just over two hours drive from Trieste, but the time spent in the car will be amply rewarded by the breathtaking landscape that will welcome you upon your arrival.
They are ideal for a quiet walk, thanks to the comfortable paths that connect the two lakes or for longer and more demanding walks, but also for a picnic or an aperitif with a view.
It is worth visiting the Fusine lakes in all seasons to admire this fairy-tale place framed by the wonderful colors and smells of nature that change depending on the time of year. In summer, the lakes are certainly more crowded but it will be easier to organize a nice excursion or take a swim; in winter, however, the sensation will be that of admiring a magical place, surrounded by snow and ice.
This place, set of successful films such as "La ragazza del lago" and scene of numerous events, is a must if you are near Trieste and will represent the perfect escape from the chaos of the city.
From this paradise, in just 20 minutes you can also easily reach the cable car that leads to the top of Monte Lussari. Here is the sanctuary of the same name, also known as "the church of the three peoples", as a place of pilgrimage and a stop on the well-known Cammino Celeste (Celestial Way), not only for the Friulian and Italian faithful but also for those from the rest of Europe, and in particular from Austria , Slovenia and Germany.
For those who do not want to reach Monte Lussari via the cable car, there is the possibility of following the suggestive Pilgrim's Path lasting about 2 hours and 30 minutes. The effort of the path will be cancelled out in front of the beauty of the panorama that will welcome you at the top: from here you will enjoy a spectacular view of the Alps.
If in summer Monte Lussari is the ideal location for a nice walk and to breathe some fresh air, in winter this place becomes the ideal destination for ski lovers. The Di Prampero slope can in fact be considered one of the most beautiful descents in the Alps.
To round off this day surrounded by greenery, it is worth making a stop on the Montasio plateau, from where you can admire the spectacular Julian Alps one last time. After the hours spent walking this location, will be perfect to rest and taste or buy local products. First of all Montasio, a DOP cheese produced with the milk of local cows, but also butter, fresh or smoked ricotta, yogurt or desserts such as pies, biscuits and Strudel.
Do you want to plan your next trip to Trieste?
Click here to request us a customized quote without obligation!