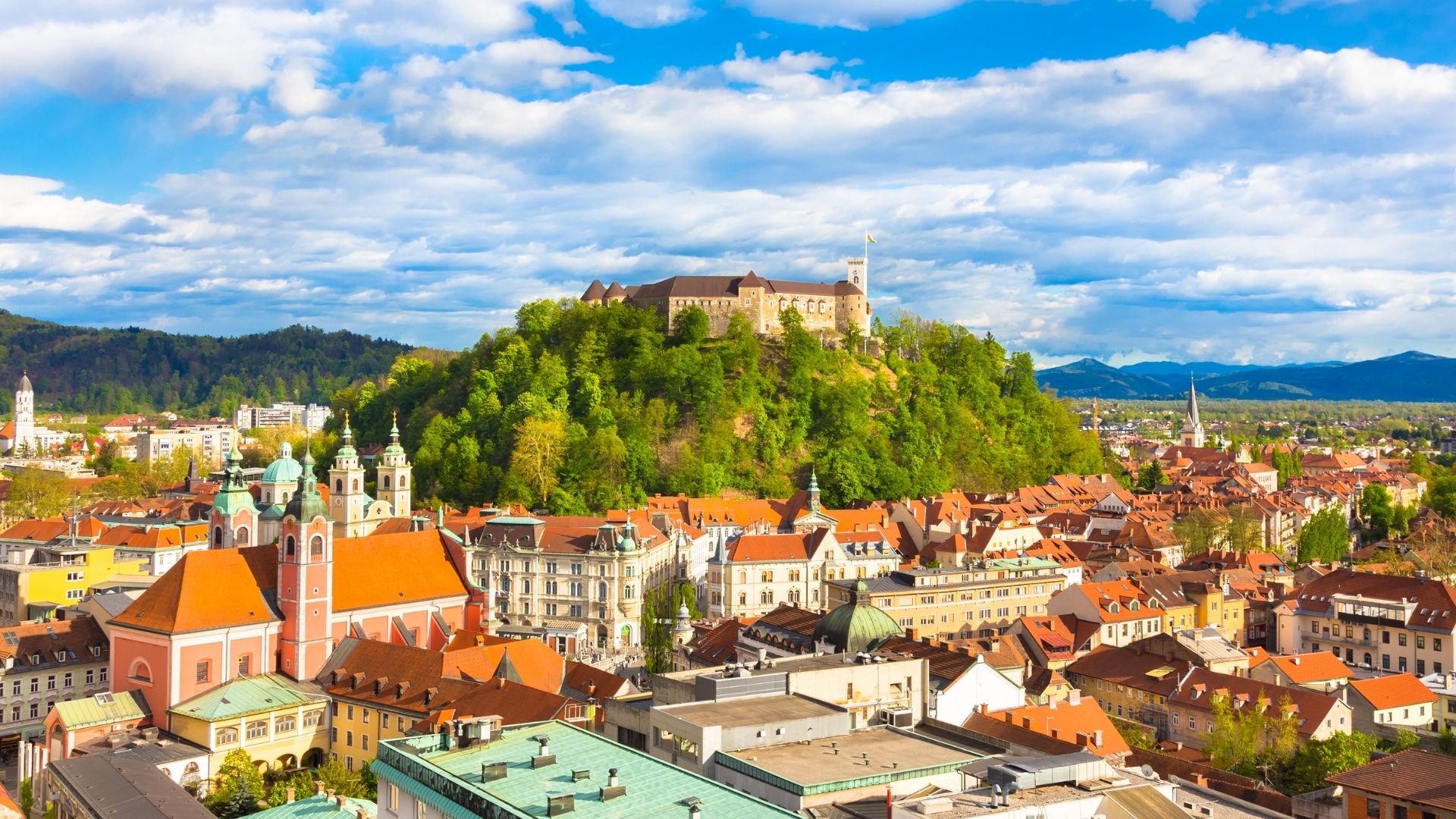 It is surprising how in just 1 hour and 15 minutes by car from Trieste you can reach not only another state but even its capital. We are talking about Ljubljana, the capital of Slovenia.
The exact origin of its name is unknown but it is also called the green city as it is surrounded by large green areas and natural parks, characteristic of Slovenia, or small Prague.
Here too, as in Trieste, there is an international air. In fact, despite its small size, Ljubljana is a perfect mix of different cultures that intertwine expresses itself in architecture and museums.
Ljubljana is a place on a human scale that can be easily visited on foot. Crossing the numerous bridges that connect the two sides of the city divided by the Ljubljanica River is one of the most evocative experiences to be carried out here.
Among these, the best known and most photographed bridge is that of the dragons. This mythological animal is also the symbol of the city. In fact, a legend has it that the hero Jason together with the Argonauts, while he was fleeing to Greece after stealing the golden fleece of King Aites, arrived in Ljubljana and came across the dragon Ljubljanan. The hero then bravely fought against the beast and finally killed it making it become the symbol of the city.
Today, to dominate the city, there is no longer a dragon, but an imposing castle that offers interesting experiences to discover and a magnificent view of the city, where you can wait for the sunset before returning to the center to enjoy a tasty aperitif or dinner in the charming bars and restaurants located along the river.
For the more sporty, Ljubljana also offers a series of very exciting and characteristic activities such as crossing the river with a kayak to admire the city from a different perspective or trekking until you reach Šmarna Gora, from where you can enjoy a beautiful view of the Alps of Kamnik and the Julian Alps.
Do you want to plan your next trip to Trieste?
Click here to request us a customized quote without obligation!
Next article:
POSTOJNA CAVE