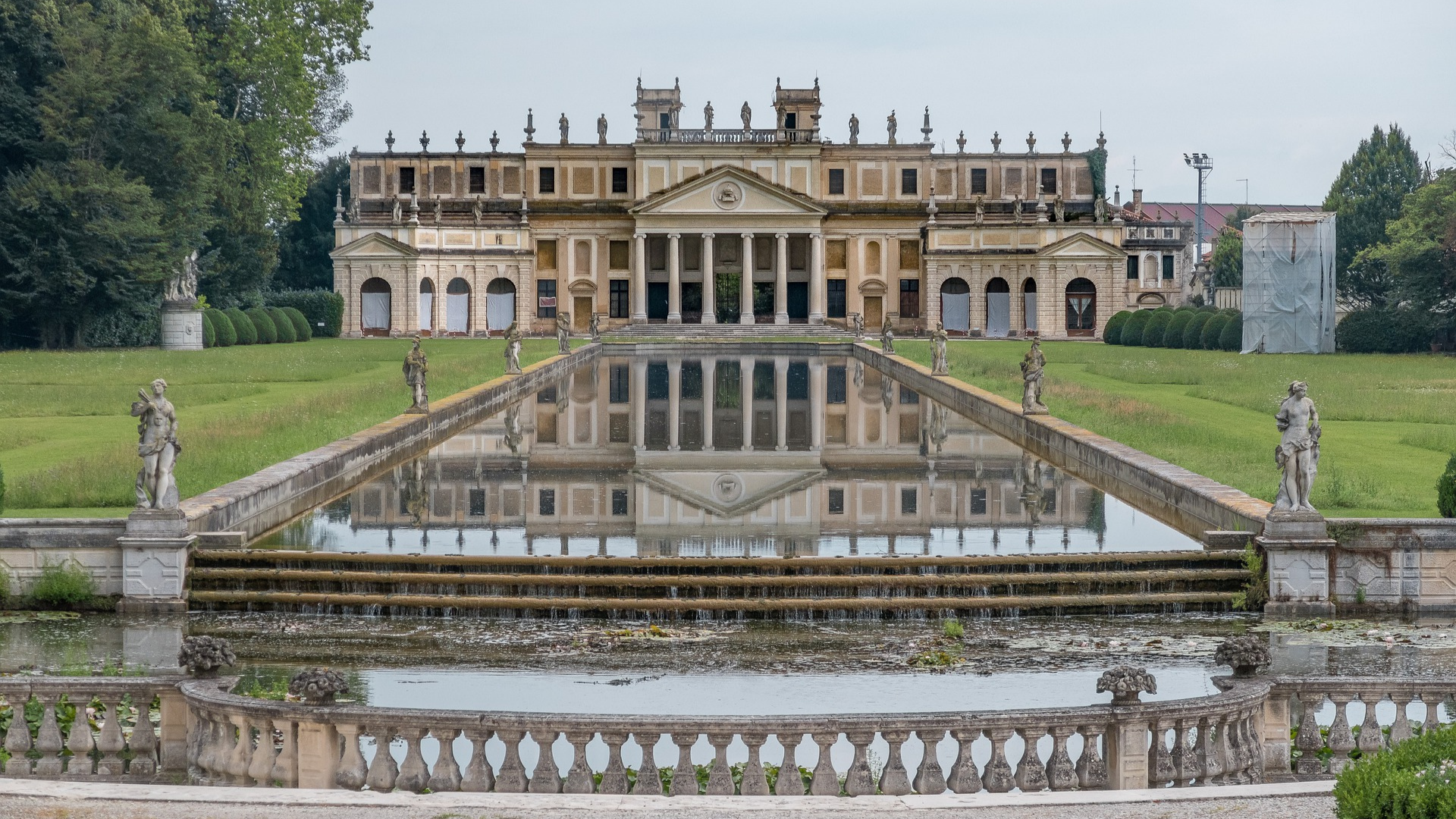 The Riviera del Brenta is a place where history, culture and nature come together to create a unique landscape that always manages to excite. In fact, along this river there are the wonderful Venetian Villas but also enchanting gardens and nature trails.
In this place it is possible to take an exciting excursion that combines a visit to the Villas with a suggestive tour on the Brenta in a "Burchiello" on a route that goes from Padua to Venice and vice versa. The "Burchiello" was the typical Venetian boat that allowed the wealthiest Venetians to reach their villas in the countryside.
Today this boat has become a scheduled service that allows, thanks to its panoramic deck, to enjoy an extraordinary view all along the way.
During the journey, which will make you feel like in a fairy tale, you will be able to see and visit some of the most famous Venetian Villas such as Villa Pisani, with some works by Giambattista Tiepolo and Villa Malcontenta, designed by Andrea Palladio.
Thanks to the numerous trails, the excursion to the Villas can also be enjoyed by bicycle.
Not far away, about 2 hours from Trieste, there is also the beautiful city of Treviso. Built on the canals of the river Sile, this city is also known as the "Little Venice". Here, within the historic center, enclosed by ancient walls, there are numerous churches, monuments and museums that can be visited on foot in a few hours.
Do you want to plan your next trip to Trieste?
Click here to request us a customized quote without obligation!
Previous article:
SAN DANIELE DEL FRIULI