Welcome on this website designed to let the world learn about the beauties of my hometown, Trieste.
My name is Mitja Rustia and I am the owner of 5 Stars Travel, a travel agency and tour operator specializes in tailor-made holidays. I have travelled the world for passion and curiosity since I was young, I've been working in the travel sector since the last 30 years and in 2008 I opened my travel agency/tour operator specializes in distant destinations like the United Arab Emirates, Oman, Seychelles, Mauritius and Maldives. My staff share with me the same passion for travelling and together we have one purpose: make our clients' dreams come true. We organize leisure holidays as well as business trips, both for individual and groups. Our philosophy is embodied in the concept of sartorial care in proposing a journey, that is, in the ability to sew on the mix of every single client therefore allowing them to enjoy their ideal, exclusive and unique holiday. Every time I leave Trieste to discover the world I do it with joy and every time I am happy to return to my city. The project Trieste Top Holidays was born from this love for my territory, because of the desire to make you fall in love with this wonderful land like I did.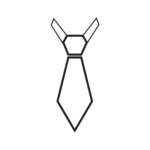 Because in the last 30 years we gained professional skills and experience that we want to put at your disposal.

Because thanks to our creativity we will be able to make your holiday unforgettable.

Because we have every insurance coverage needed to make the holiday you book with us safe: we offer both public liability and insolvency insurance.

Because should you need our help, or should you just want to come and say hi to us you can find us in our office right in the heart of Trieste. And if we are closed, don't worry, you can still reach us on our emergency number.
The philosophy behind Trieste Top Holidays is made up of three stages:
DISCOVER EXPERIENCE ENJOY